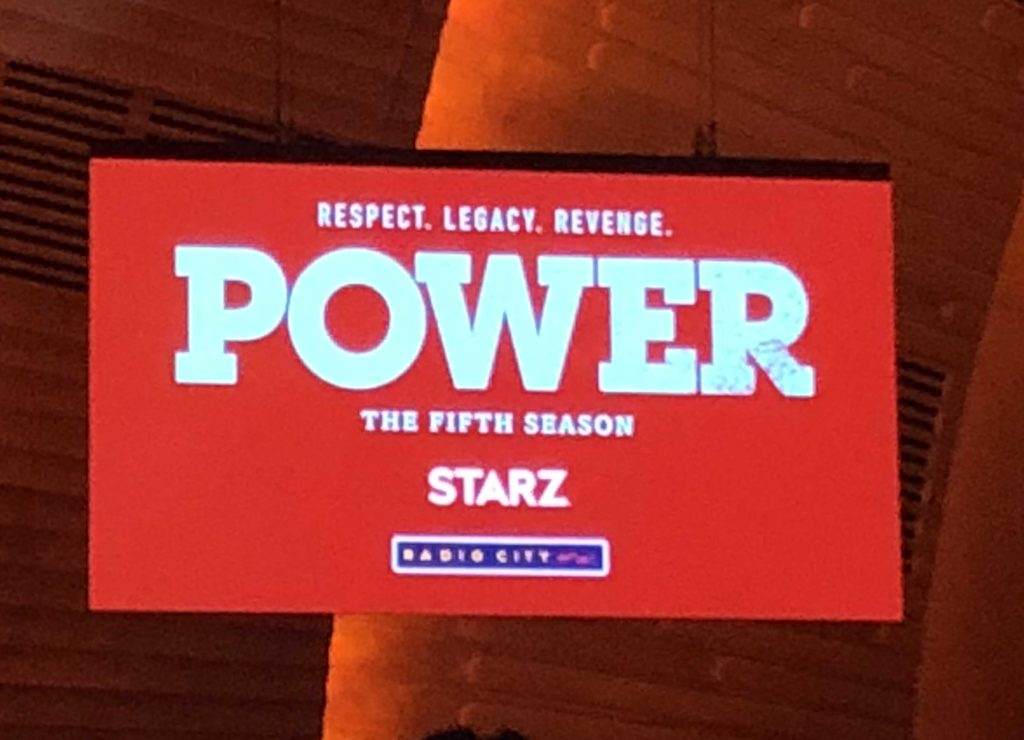 Now, if you're like me, you've been counting down to the new season of Power since last summer. The trailers just weren't enough to get us through an entire year without it. Starz gave fans a sneak peek at the first episode of the new season with a special screening at Radio City Music Hall in New York City. People lined up for blocks to see 50 cent perform the theme song live with the cast in attendance as well.
Of course 50 cent had to do something a little different to pay homage to the city where Power is filmed. He brought out a live orchestra and choir to join him in singing the theme song we all know and love "Big Rich Town."
The episode premiered Sunday, July 1 on Starz and was more than we expected. If you haven't seen the episode yet, I won't ruin it for you but I will say Tariq is still misbehaved, Ghost is still disrespecting Tasha, and somehow, Dre is still alive.
Fans were eager to see just how the dynamics would change between 50 cent's character Kanan and Omari Hardwick's character Ghost, since the once enemies are now working on the same side. This season, we'll see if Kanan can really be trusted.
But Kanan isn't the only one who Ghost should keep an eye out for. Little does Ghost know, last season may have affected his son Tariq (played by Michael Rainey Jr.) more than he knows. From seeing his twin sister shot and killed to pulling the trigger on a gun himself, Tariq may be a little more scarred than we realized.
Tariq's loyalty is all over the place as we watch him bounce from his father Ghost's side to Dre's (Rotimi) side. We don't know exactly what's going to happen with Dre, but we do know he's made a few enemies since last season. As the saying goes, "my enemy's enemies are my friends." Will Tariq be more loyal to Dre than his own father? We'll have to wait and see.
Of course, we couldn't forget about the unpredictable district attorney Angela Valdez. It's safe to say she's usually on the fence about whether she's on Ghost's side or the law's side, or even both. This first episode let us know exactly which Angie we'll be dealing with this season, or at least for now.
Social media joined in on Sunday to live tweet the entire show, giving their predictions for this season as well as a recap of what they just saw. And, just like last season, Angie and Tariq are already on most fan's hit list with the infamous tweet "Good morning to everyone EXCEPT Angela Valdez and Tariq."
Join in on the conversation and use the hashtag #PowerTV. If you haven't seen the episode yet, you can watch it on Starz. A new episode comes on every Sunday at 8PM, only on Starz.