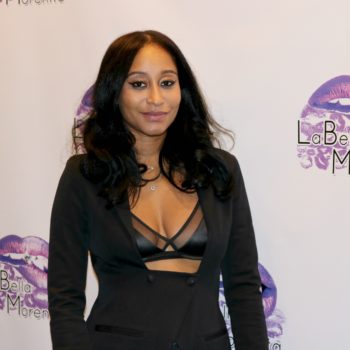 After many months of preparation, we finally made it! The La Bella Morenita new website launch was sheer success! Special thanks to everyone who made it possible but most importantly to all of you who follow the La Bella Morenita and support us every day!
Shout out to Yaz for killing the set!
Look at these baddies that stopped by the step and repeat for a quick pic!
Where my party people at?!?! I love how everyone came out dressed for the GODS at the launch! Beat faces and fine men, gotta love it!

Thank you to everyone who contributed to helping making this event a success, food, drinks, all that! Thank y'all so much!
And let's raise a glass to the bartender. Not only did he make bomb drinks (my drink was on point!), he also helped clean up during the event!

And a very special thank you for everyone who came out to the launch and to all of you readers! It was tooooooo lit!!

Stay tuned for more of the launch and La Bella Morenita!