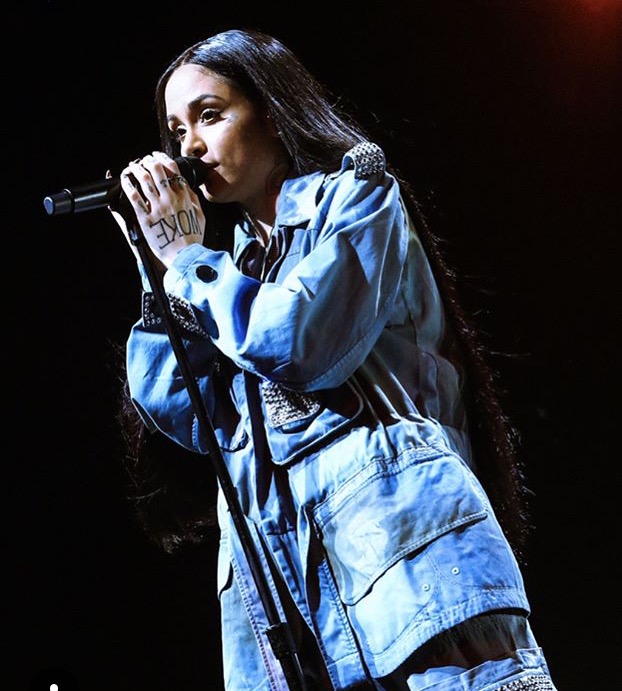 Finally got a chance to see Kehlani in the flesh and what an experience! She definitely murdered that stage! She had the dancers, the dj, the lights, the camera, the action, all that! She did an hour set at PlayStation Theater performing hits from her mixtapes(s) and her current album Sweet Sexy Savage!
Kehlani's a fellow La Bella Morenita being of Spanish, Native American, and African-American descent. She went to Oakland School of the Arts and started off on America's Got Talent in a band called Pop Lyfe. The band was discovered and formed by D'Wayne Wiggins of Tony! Toni! Tone! They won fourth place on the show and she's has come a long way since then!
She's currently killing it with her solo career as an Atlantic Records artist. She's been featured on Jimmy Kimmel, she's also performing at Coachella, and her ablum debuted at Number 1 on Billboard's R&B Album Charts! Kelhani is creating such a buzz right now her career can only catapult from here.
She's got the new album and dope singles like "Crazy" and "Distraction" which is definitely one of my favorites! The video for "Crazy" was so dope with all the energetic choreography and "Distraction" is just the perfect combination between 90's R&B and today. She performed these songs with her female dancers and female DJ which I thoroughly approve of! #girlpower!
Kehlani, keep living your La Bella life like you already are!