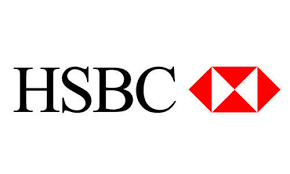 Everyone is familiar with money, but there's a lot more to financial freedom than collecting a check and paying bills. The road to building generational wealth can seem a lot less stressful when we're knowledgeable on how and when to effectively save.
Different banks offer different benefits when you open a savings account. Currently, HSBC has the highest interest rate in the market at 2.01% APY (annual percentage yield) which encouraged me to open an account with them.
What does this mean?
HSBC will give you 2.01% for keeping your money in your savings account. This isn't just an incentive, but motivation to stay on top of your savings.
Another important thing to consider when opening up a savings account is your own personal budget. Creating a budget for yourself and holding yourself accountable to a specific budget might be harder than it seems, but it pays off.
HSBC offers a unique system called "Our Money Management Tools." This allows you to set up personal goals and customize your alerts. That's one way to make sure your savings goals align with your personal budget.
You can apply for HSBC Direct Savings online and there's no hidden fees, which is also something to look out for with other banks. They have locations in New York, Los Angeles, Chicago, Houston, Seattle, Miami, San Francisco, and Washington, D.C. Even if you're not in one of those cities, HSBC offers 24/7 online support & online access to your account including deposits and transfers.
Financial freedom and generational wealth are topics that aren't discussed as much as they should be in our community, but it's up to us to change that. It starts with educating ourselves and making a commitment to creating a legacy. As a current HSBC customer, I encourage everyone to learn more about the different opportunities banks offer to help stay on top of your finances.
It's never too late to change the narrative and redefine what financial freedom means to you.
For more information on HSBC, check out their website here.