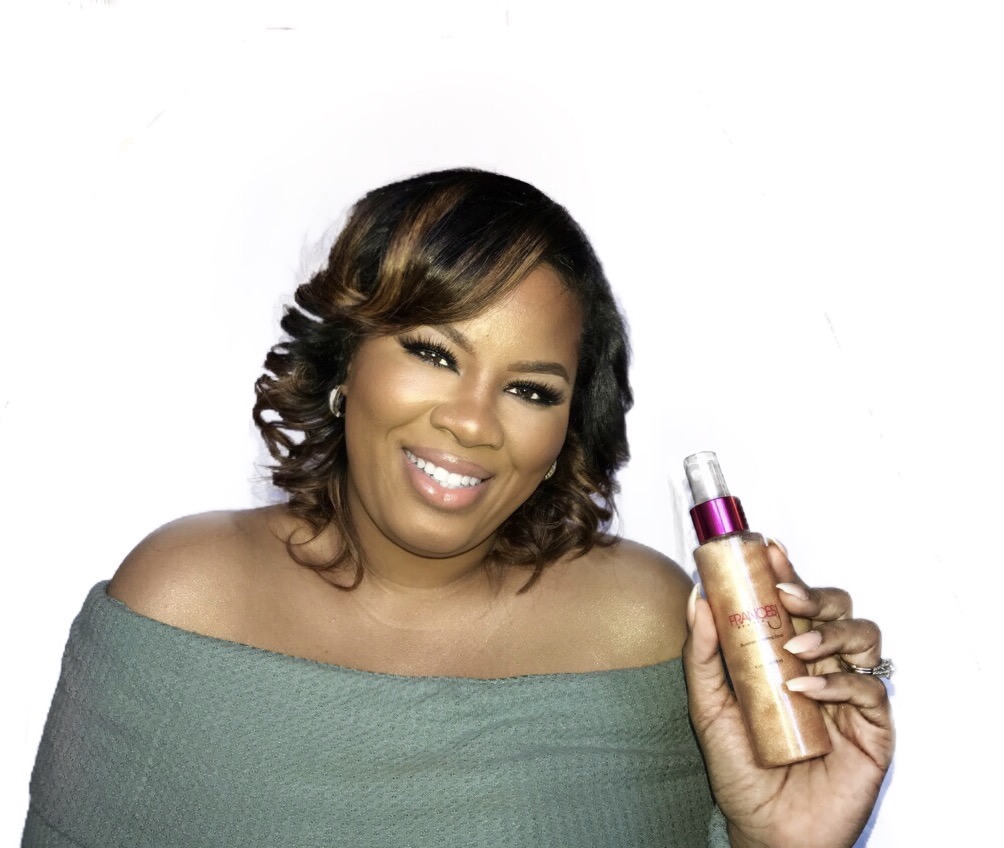 In honor of women's history month, I wanted to give a special shout out to one of the women who helped make the launch of my website successful with her fabulous make-up skills: Ms. Frances J Beauty!
She's a New York City based makeup artist whose passion for makeup started 10 years ago. She pursued her freelance career in 2012 and has been going ever since!
Frances specializes in clean makeup application, as well as makeup for beauty, advertising, and bridal. Her clients come from all walks of life with one wish to have their natural beauty enhanced. She believes that although beauty is internally radiated throughout sometimes it takes a little sprucing up on the outside to feel good on the inside. She's currently in the process of creating a full makeup line, using her background to appeal to women of all ages and target women of color.
We congratulate Frances on the release of her illuminating setting spray! The setting spray comes in 3 different shades and can be used on all skin shades.
"Miy Dream" is bronze & gold infused with an orange vanilla scent. "Concrete Rose" is playful and fun infused with champagne rose pigments and a vanilla rose scent. The latest addition is "Heavy Crowns" and its infused with light champagne gold pigments & an orange vanilla scent. In the near future she'll also be releasing illuminating body butters in time for summer. Frances' products can be purchased at www.FrancesJBeauty.com
Follow Frances on Instagram @francesjbeauty to check out her latest work and stay tuned for more coverage of amazing women this month!