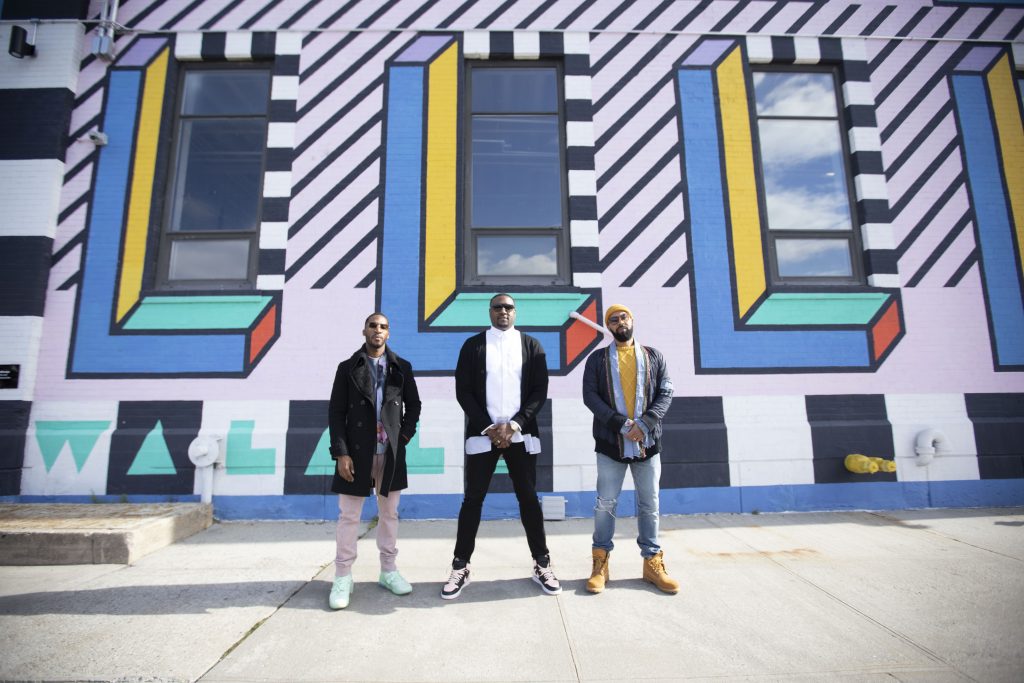 IIf you could describe your ideal partner, what qualities would they possess? We all go through the trials and tribulations of dating in this skin, but for those of us looking for a more intimate relationship with someone (and potentially marriage), we have to understand who we are first. The For Women Only Social club is cultivating conversations that facilitate the way Black women and men seek out romantic partnerships. It is a 5 city tour (NYC, LA, DC, ATL, Chicago) that is free and open to women seeking relationship advice. The catch, the advice is coming from 3 married men. Steve Canal, Kenny Burns, and Enitan Bereola II are using their relationship experience to help bridge the gap in communication between women and men.

Steve Canal is a brand architect, motivational speaker, and the best selling author of the book The Mind of a Winner. He is also the CEO of The Brand Executive. Enitan Bereola II is a three-time best selling author who is described as "creative as f***". He has partnered with numerous organizations, as well as non-profits, and has been a keynote speaker and panelist at over 50 institutions. Lastly, Kenny Burns is a lifestyle specialist, entrepreneur, and a music industry influencer that has been developing culture since the late '90s. He has has worked with people like Diddy, Jay-Z, and Wale, and continues to cultivate the culture with Uncle Nearest Whiskey and several creative projects.

The event invites all women (regardless of age and sexuality) who are single, dating, and even married to engage in an intimate dialogue about the trials and tribulations of dating and partnerships. This night was filled with jokes, insight, and the sharing of honest frustrations with dating as a woman and especially dating Black men. Not to mention, the drinks sponsored by Courvoisier were off the chain! They had a menu with specialty cocktails including titles like the "I Do, I Do, I Do, I Do, I Do", "The Breakup", and my favorite the "I Got Options" comprised simply of Courvoisier VS Cognac and Gingerbeer.

This unique experience is one of the many conversations that the FWO founders are using to collect feedback from women and will later run this social experience with men. As an empowered woman of the 21st century, this conversation not only affirmed that women are experiencing a renaissance when it comes to dating, but that there are viable partners out there willing to listen and engage. This event was just as informative as it was entertaining and therapeutic. At a time when Black women are becoming the breadwinners, the groundbreakers, and continue to be the changemakers, it is necessary for us to protect our peace at all costs. It is important to also continue to manifest the partner that we deserve.

From all of the advice shared that night, it also prompted us to think about the future of dialogues like this. While this was just one of many conversations that the FWO collective will be facilitating, this social experiment is definitely on track to shifting the culture of Black dating.