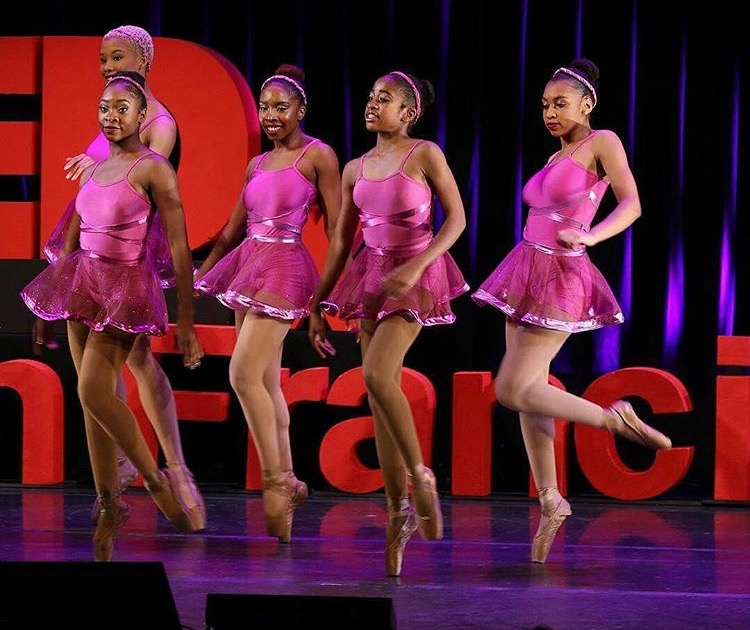 As Black History Month is coming to a close; I still think its important to keep honoring bella black people before it ends! Homer Hans Bryant is one of those people! He is the choreographer for the insta-famous black ballerinas called the hiplets. They do ballet dance while honoring their culture and history so they dance to contemporary music with hip-hop and ballet influences. It's new, it's fresh, it's what we need!
Ballet is one of those art forms that is so traditional that it looks the same as it did 100 years ago. There's nothing wrong with that but it is cool to see something so formal and rigid be reinvented by beautiful brown people.
Here's a photo of the girls on the Steve Harvey show.
I applaud Homer and these girls for doing something that's never been done before! After several posts on IG of the girls dancing, they're now highly sought after. I just can't wait to see the girls soar and take over the world of dance. Happy Black History month!
Keeping living your La Bella life!
Leave a Reply
Your email address will not be published.