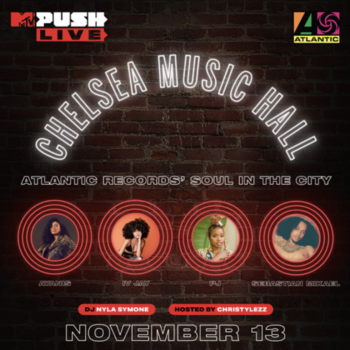 On Wednesday, November 13th, Atlantic Records in collaboration with MTV hosted a concert at Chelsea Music Hall featuring new artists that are making waves in the sea of their purpose. With performances by Ayanis, PJ, IV Jay, and Sebastian
Read More. . .
On Tuesday, November 5th,  the Apollo Young Producers Club hosted an evening of intimate conversation and networking for young professionals. This was one of the many programs that the collective of Apollo Theater Academy Alumni host to foster a
Read More. . .
IIf you could describe your ideal partner, what qualities would they possess? We all go through the trials and tribulations of dating in this skin, but for those of us looking for a more intimate relationship with someone (and
Read More. . .
In 2015, Gyrl wonder set out to make a difference in the lives of young women and gyrls. Founded by Tola Lawal, Gyrl Wonder is an organization that encourages ambitious gyrls ages 16-21 to pursue their passions and professional
Read More. . .